Change the Aging Experience With Tech and GTX Corp
LOS ANGELES, CALIFORNIA – (UPTICK Newswire – Nov. 3, 2015) – GTX Corp (OTCBB: GTXO), a pioneer in GPS wearable technology and global provider of personal location wandering assistive technology would like to share developments using GTX products. The following was written by Natasha Lewin on October 27, 2015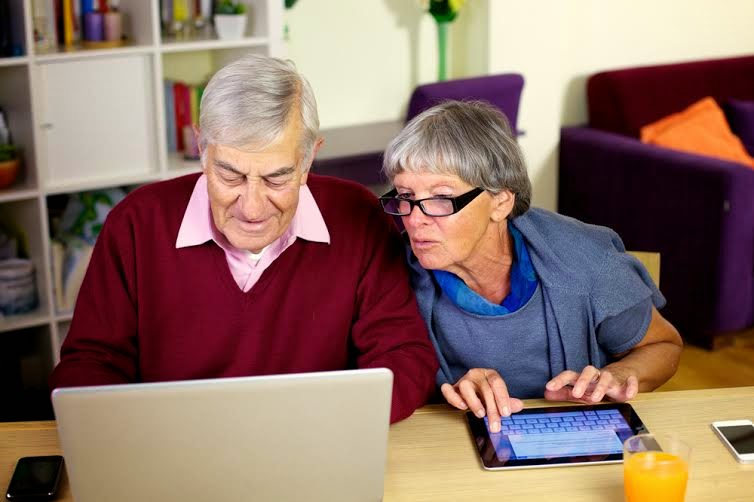 Technology has changed our world.  We access information instantaneously with a few key strokes, see our world through high power telescopes and satellites, and approach medicine with depth and efficiency enabling people to live longer and healthier. Technology has also made many of the challenges of aging easier to manage.  New devices, programs, apps, and products are enabling older adults to stay at home safely and for families to monitor any changes or concerns for aging loved ones, including memory loss, confusion, and safety. Thanks to advancements in technology, there are now many ways alleviate or minimize risks related to these universal worries. Below are some important examples:
Medication errors:

There are several apps that allow families to remotely monitor whether someone has taken their medication. MedOClock monitors administration times and calls a person with a gentle reminder if the medication is missed.  If you prefer to have your loved one prompted to take his medication with a phone call, there are products such as Pill Reminder Service.  If you would rather record your own voice Reminder Rosie could be right for you.  Many of these products keep track of medication, appointments and health care provider contact information as well should you need to share it with a healthcare professional.
Wandering:

Nothing is scarier than thinking about your loved one leaving the home and getting lost.  Smart Sole is a shoe insert that has a GPS. There are also wearable GPS products such as a watch made by ILoc.  These products permit families to know their loved one's whereabouts at all times and set up perimeter alerts.
Kitchen safety:

Are you finding burned pots on the stove and concerned about your loved one inadvertently starting a fire?  You can find kettles that turn off automatically in most electronic and utility stores.  There are even specialized stovetops that use a sensor system and turn off when someone leaves the cooking area.  Visit This Caring Home for more information.
Overall functioning:

Other unique products allow families to keep track of someone's general functioning in the home with the use of sensors and/or alert systems.  There are products that monitor getting in/out of bed with sensor pads such as from Patterson Medical.  Sensors, such as MyLively monitor the opening/closing of the refrigerator to gauge if someone is eating. Products such as Be Close allow families to monitor a person's daily routine in their home.  There is even clothing that can monitor body temperature and heartrate, though much of this clothing is designed for athletes.
Risk/Vulnerability with strangers/neighbors:

  Individuals with Dementia are at risk of being taken advantage by neighbors or strangers.  They can be convinced that they need a new roof or that their gutters need cleaning.  Most of the time, they are charged exorbitant costs and often the work is never done.  Consider installing cameras outside near each door so that families can have video of any visitors to the home.
Health concerns and communication with professionals:

Technology has enabled family caregivers to keep track of medication, medical diagnoses, provider contact information and other necessary health information so that in a moment's notice, caregivers who live locally or remotely can communicate effectively and accurately with health care professionals.  Check out FootprintID and Zibdy.  Products such as Go Telecare allow for video conferencing consultation so that individuals have access to experts in any location.  With Tyze families can create a private network with which to communicate, share photos, and schedule appointments on behalf of a loved one.
Cognitive loss:

There are many Apps that create opportunities for families to engage in activities that stimulate memories and other cognitive functioning such as DYNSEO and Greymatters.  Families and caregivers can build their own family memory book with products such as My Reflections.  These products help to foster meaningful connections within families as well as help a loved one with cognitive losses revisit his past.
General caregiver support:

Families have unlimited access to on-line support communities for any topic imaginable.  Visit AgingCare and The Caregiver Network.  The Dementia Caregiver App provides guidance for caregivers to assist them in the intervention and management of challenging symptoms related to reduced cognitive functioning.
Technology has been integral in preserving autonomy and integrity for those who require a little extra assistance and support.  These technological advancements have allowed us to benefit from real-time updates as to how our aging relatives are functioning.  However, never forget that the benefits of human contact and personal relationships far exceed any advantage that a device, app, or product could provide.
GTX Corp (GTXO) is a pioneer in Smart, Mobile and Wearable GPS, cellular and BLE tracking and recovery technology.Headquartered in Los Angeles, California, with distributors in over 14 countries, GTX is known for its game-changing and award-winning patented GPS Smart Shoe, blockbuster Smartphone GPS Tracking App, and innovative GPS and BLE SmartSole. GTX provides solutions that answer the "where" question: where is my mother, child, employee, vehicle, drone and high value assets. Through a robust global enterprise IoT monitoring platform and licensing subscription business model, the Company offers a complete end to end solution of hardware, middleware, apps, connectivity and professional services. Letting you know where or how someone or something is at the touch of a button, delivering security and peace of mind in an instant. GTX Corp also owns and operates LOCiMOBILE, Inc which develops applications for smart phones and tablets and Code Amber Alertag. The Company has a comprehensive intellectual property strategy and owns an extensive portfolio of patents, patents pending, registered trademarks, copy rights and URL's and was featured in a 38 page research piece which outlines the value proposition of the Company's IP portfolio and more recently in the SeeThruEquity research report.
Online:  www.gtxcorp.com  www.locimobile.com   www.gpssmartsole.com  
Social media – #withyou           #WAM2015   #smartsoles
General information, licensing or investor relations email:
213.489.3019
Disclaimer: GTX Corp does not warrant or represent that the unauthorized use of materials drawn from the content of this document will not infringe rights of third parties who are not owned or affiliated by GTX Corp. Further GTX Corp cannot be held responsible or liable for the unauthorized use of this document's content by third parties unknown to the company.
Forward Looking Statements
This news release contains forward-looking statements. The terms and phrases "expects," "would," "will," "believes," and similar terms and phrases are intended to identify these forward-looking statements. Forward-looking statements are based on estimates and assumptions made by GTX in light of its experience and its perception of current conditions and expected future developments, as well as other factors that GTX believes are appropriate in the circumstances. Many factors could causeGTX's actual results, performance or achievements to differ materially from those expressed or implied by the forward-looking statements. Certain risk factors that may cause actual results to differ are set forth in GTX's Annual Report on Form 10-K filed with the U.S. Securities and Exchange Commission (which may be obtained at http://www.sec.gov). These factors should be considered carefully, and readers should not place undue reliance on GTX's forward-looking statements. GTX has no intention and undertakes no obligation to update or revise any forward-looking statements, whether as a result of new information, future events or otherwise, except as required by law.
#   #   #   #